IMAGINE - Rotary International Convention May 2023 Melbourne
More than 100 Rotarians and friends celebrate World Environment Day - lots of discussion and ideas tossed around!!
DAL - Pride of Workmanship
One of our best loved and longest standing projects is the annual presentation of Pride of Workmanship awards to DAL employees. Congratulations to the three nominees.
Shoulder to Shoulder
Members were treated to a fantastic story by Ken as he described the work that he and a few dedicated men do at Shoulder to Shoulder. Fixing lawnmowers and whipper snippers together they assist vulnerable men connect and become involved in life. You can get a reconditioned mower or whipper snipper at bargain prices and save more stuff going to landfill! Blackwell St. North Geelong
A great family night at Cloverdale Community Centre - free music & lovely Thai food
Mother's Day Market on 1 May - great music to enjoy
Music for the Maymarket will be performed by bands from Kardinia International College.
11.00-11.15am KIC Start My Heart - an all-girl rock group performing rock classics from Chrissy Amphlet, the Cranberries and more
11.25 -11.45am Mundane Jane - duo performing original, guitar-driven tunes
11.50-12.20pm Amped Up - a fun pop-rock band performing a range of well-known cover songs from Bruce Springsteen to Imagine Dragons
12.30-1.00pm Square 1 – a 9 piece soul/funk/groove band performing an eclectic mix of tunes, featuring vocal harmony and a horn section
Citizen Science Day - Bug Blitz
Rotarians and members of the public enjoyed a pleasant morning discovering the tiny life that lives in the Barwon River. The data collected is used to understand the health of this important recreational feature of our area. Thanks to Ozfish and the Corrangamite Network Management Authority.
Come along and hear the President of the Rotary LGBT Fellowship. 15 March. Zoom @7.30am. See link at the top of this page.
Motivational breakfast today at Donations In Kind, North Geelong. 300 containers have been sent to our Pacific neighbours, with goods to the value of $60K each time. Good for our neighbours and good for the planet! Thanks to Geoff, Morag and Evlyn for a fab breakfast!
When you volunteer on a food van at the Waterfront Market, all the profits from the van go to DIK. Wanna be part of it? Contact us.
End Polio!
A good crowd of Rotarians and friends gathered on Thursday 24 March to see this great feel-good comedy. Funny with a message of social justices - a fitting movie for Rotarians. Thanks to all who supported this successful evening.
Healthy Ageing
Today our members heard from Prof Briony Dow, Director, National Ageing Research Institute. We loved the health quizz and are curious to compare scores - even those who are a long way off retiring! Members of the public can become involved in their work in a number of different ways.
Interact comes alive
Welcome to the Interact Club of Kardinia International College to the mighty organisation that is Rotary international. District Governor, John Clue, congratulates President Jed and all the club members in the lovely campus grounds.
Loving the lateral thinking and community support of Geeong Library!
It's not "waste", it's a resource!
The Club had a very interesting visit to Resource Recovery Centre this morning. Reenforced the need to reduce our consumption patterns and change our thinking from "waste" to finite resource. Thanks for a great tour !
Volunteer of the Year Award
President Don Shields presenting one of the awards to the wonderful fifteen finalists. A terrific group of locals working tirelessly to change the lives of others. VOYA is a joint effort between Volunteering Geelong and two Rotary Clubs. Inspiring evening.
Grant for Recovery Stations at Waterfront Market
Our club has been successful in obtaining a grant from Barwon South West Waste and Resource Recovery Group to have recovery stations made for our Market. Thank you! We are working with B-Alternative on construction and design. Keep an eye out in early 2022! Right Resource put in the Right Bin makes a healthier planet.
Upstart Challenge - Environment Award
Rotary Clubs of Greater Geelong were a proud sponsor of the Environment Award which was part of the recent Upstart Challenge for schools. The winning team was from Christian College Highton for their very relevant idea for dealing with food waste. Congratulations - our future is in good hands!!
Gateways to Opportunities
Club members had an inspirational visit to Gateways Support Services in North Geelong today. What a vision for the vast potential provided by the property ! Plenty of opportunities for all Rotarians and friends to support and help Stephanie and Trisha deliver on this magnificent strategy.
https://www.gateways.com.au/contact/geelong
Great breakfast from the cafe team.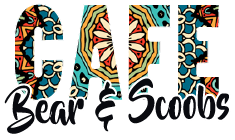 Today the members and guests were treated to an insight into the diverse services of the newly merged organisation of MACS and Diversitat by CEO Joy Leggo. The innovative visitors' hub and featured program on SBS are just a small taste of what this great organisation does.
Refurbishment of the toilets at Christ Church's Hall where their important meal service is conducted is on hold but will continue when restrictions allow. Thanks to Hands On Learning, the program that is supplying the volunteer painters from the Surf Coast Secondary College.
DAL cafe and catering is an innovative supported employment and vocational training organisation. Rotary Geelong Central are thrilled to present the annual awards for excellence in workmanship to 'Sarah Fedley-Juffeemans, Stephanie Habibis and Aaron Asenjo.
Geelong Central recognised significant support from community partners at our annual dinner.
Our highest award, Paul Harris Fellow, was presented to
Anna Lewis for 20 years exceptional service as our market co-ordinator
Jill Meechan, musician, for many years support entertaining market visitors
Ian Zierk, another member of Waterfront Blues and Folk band, supporting Jill many months over the years.
We are very grateful of this support which enables us to fulfill community projects.
Rotary is working with Barwon Child, Youth & Family and Coles to support families during Covid Stress. Donate a can or two at any Coles store or volunter with any Geelong Rotary Club (we're easy to find on Google).